INSTRUCTOR-LED TRAINING
RESULTS-BASED SOLUTIONS
Your clients' ability to successfully use your product or service will ultimately determine your profitability. In fact, your clients' success is directly linked to how well they are trained.
Your training department is critical to your business. You rely on it to keep your clients and employees trained, updated and informed. You rely on it to keep ahead of the competition.
It's a fact that most training departments are comprised of knowledge matter experts ... not trainers, knowledge matter experts that are usually gleaned from other departments because of their familiarity with your product or service. Rarely do they have knowledge of or practice Adult Learning Principles. The result ... ineffective chalk-talks and show-and-tell sessions, where training goes in one ear and out the other.
Telling is NOT training … and you're NOT going to get effective training from someone that doesn't know the fundamentals of adult learning ... period.
Adult training is a science, rooted in a solid foundation of adult learning principles, principles that are scientifically proven to maximize retention and, therefore, hold, attract, inform and motivate your clients.
With over 30 years in professional adult education and courseware development, Scott Sager can :
Provide your company with a turnkey training program that will result in effectively informing and motivating your clients and employees


Develop your courseware based on proven adult learning principles


Train your trainers in adult learning techniques, so they can effectively train your clients and employees


Direct and develop all future and ongoing training efforts and strategy to guarantee success
When it comes to your clients', training you can't afford to have the second best. When it comes to your success, you'll want to rely on a proven leader in adult education … a leader like Scott Sager.
Call Scott Sager to see what we can do for you.
THE FACTS ABOUT ADULT LEARNING & RETENTION
ARE YOUR TRAINERS' TRAINING METHODOLOGIES REALLY GETTING REULTS?
Adult training is very different from traditional training because the way adults learn is very different.

For instance, young students are analogous to blank slates, having little experience upon which to draw. This is in a stark contrast to adults, that usually have substantial experience and may have very rigid and/or fixed viewpoints.

With these differences in mind, your approach to training adults will ultimately determine your success.
Other differences in adult learning that should be taken into account are:
Adults expect what they are learning to be immediately useful and not part of a long-term goal, as we would see in younger students


Adults have a significant ability to serve as a knowledge resource for the other students, and sometimes even the trainer


Unlike a young student, adults need to validate the information you are teaching them, often based on their beliefs and values


Adults will ultimately decide for themselves what part of your training will be important to them and what will not
That being said, simple chalk-talks and show-and-tell sessions will only result in the information going in one ear and out the other.
TELLING ISN'T TRAINING. A simple chalk-talk or show-and-tell session has proven to only yield a 20% to 30% retention rate.
Scott Sager can establish a turnkey training program for you that will yield a 90+% effectiveness rate and turn your training department into an effective center for learning.
Call us today to see what Scott Sager can do for you.
PROUDLY SUPPORTING
THESE ORGANIZATIONS
Boys & Girls Clubs
of America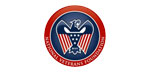 National Veterans
Foundation
Women of
Deceased Veterans
Cystic Fibrosis
Foundation